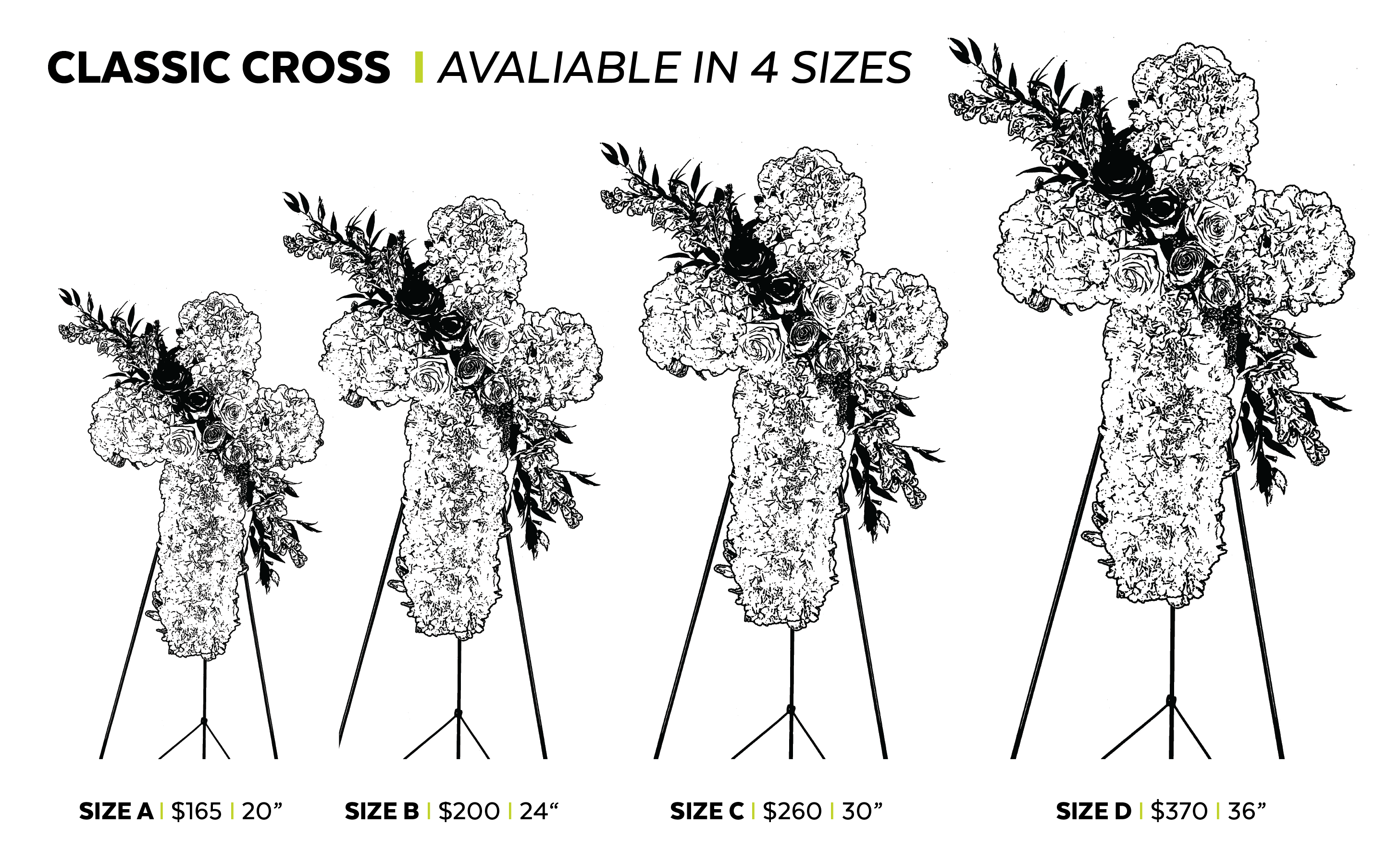 Beautiful arrangement in the form of a cross, featuring assorted flowers in the color palette of your choice, mounted on an easel. A stunning way to convey your sentiments.
Each arrangement is hand-crafted by a skilled designer and is unique. The one pictured is only an example. The designer making yours will use the most beautiful, freshest flowers available to achieve an arrangement like the one pictured in appearance, size, and value.
If you require special delivery service please call 1.800.963.7374 (800 96FRESH).