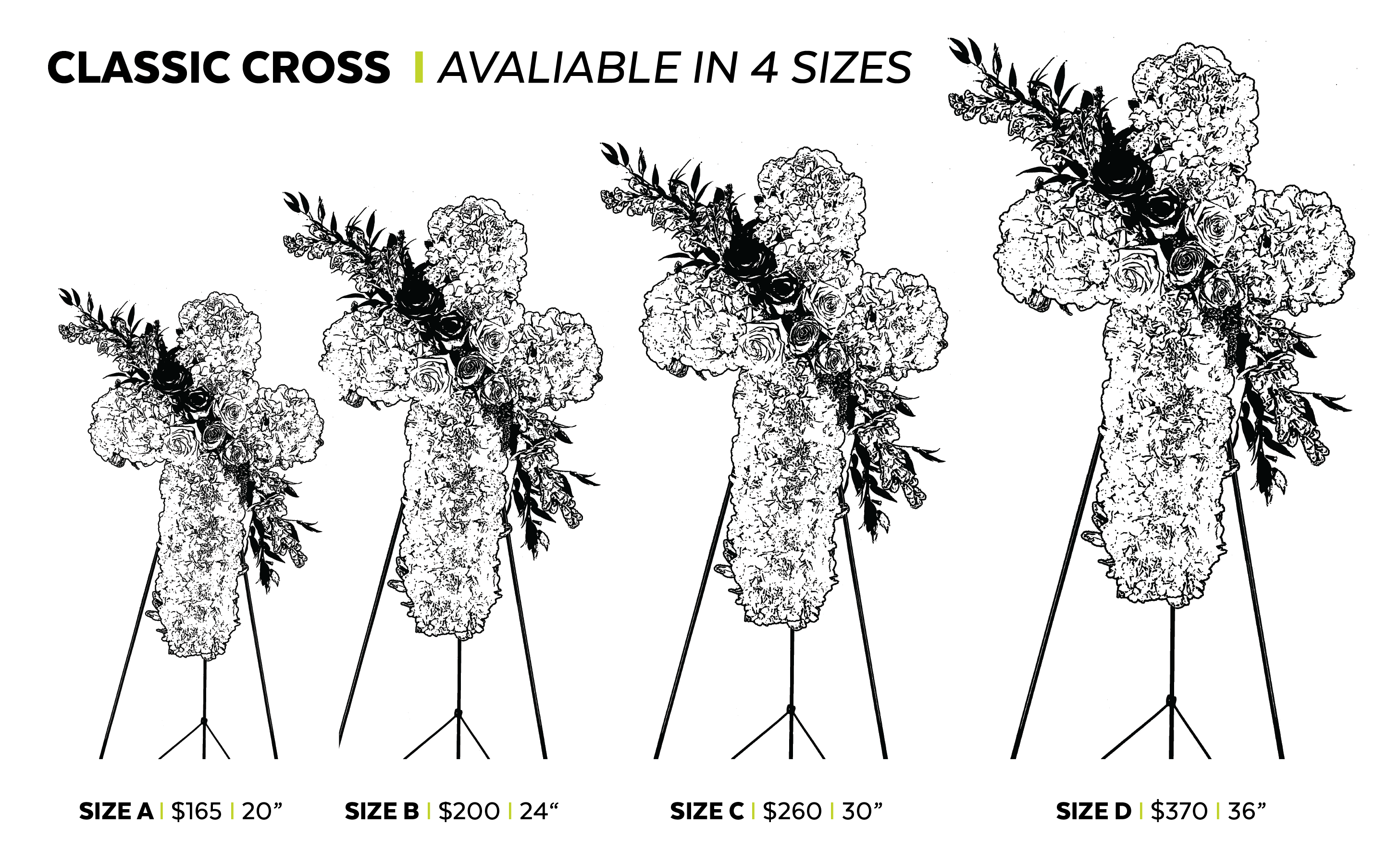 Beautiful white mixed flowers perfectly arranged in the form of a Cross, featuring an insertion of mixed flowers in the color of your choice, on a wire easel to create a stunning display of warm affection.
Special delivery service can be arranged by calling 1.800.963.737
Each arrangement is unique and is comprised of various flowers. The image shows just one example.
Please note that some flowers, vases and other products pictured are subject to availability, and may be substituted for a similar item if unavailable according to our substitution policy.
FOR LOCAL DELIVERY ONLY/NOT AVAILABLE OUT OF TOWN