Whether you choose to get married indoors or dare to brave the outdoors, adding colorful, fragrant blooms is appropriate no matter the season. And summer is one of the best seasons to have the biggest selection of blossoms.

When we think of summer, we think bright yellows, vibrant reds & orange, but when it comes to weddings, you can never go wrong with white, blush, & cream flowers. A crisp white wedding paired with pretty greenery feels clean and very summery!
Some of our favorite floral table decor

Whether you're looking for stunning floral arrangements, greenery, candles, or something entirely unique, there's a centerpiece design to suit every aesthetic.

Decorate with a floral garland. An entire garland spanning the length of the table adds such a lush touch as a gorgeous centerpiece.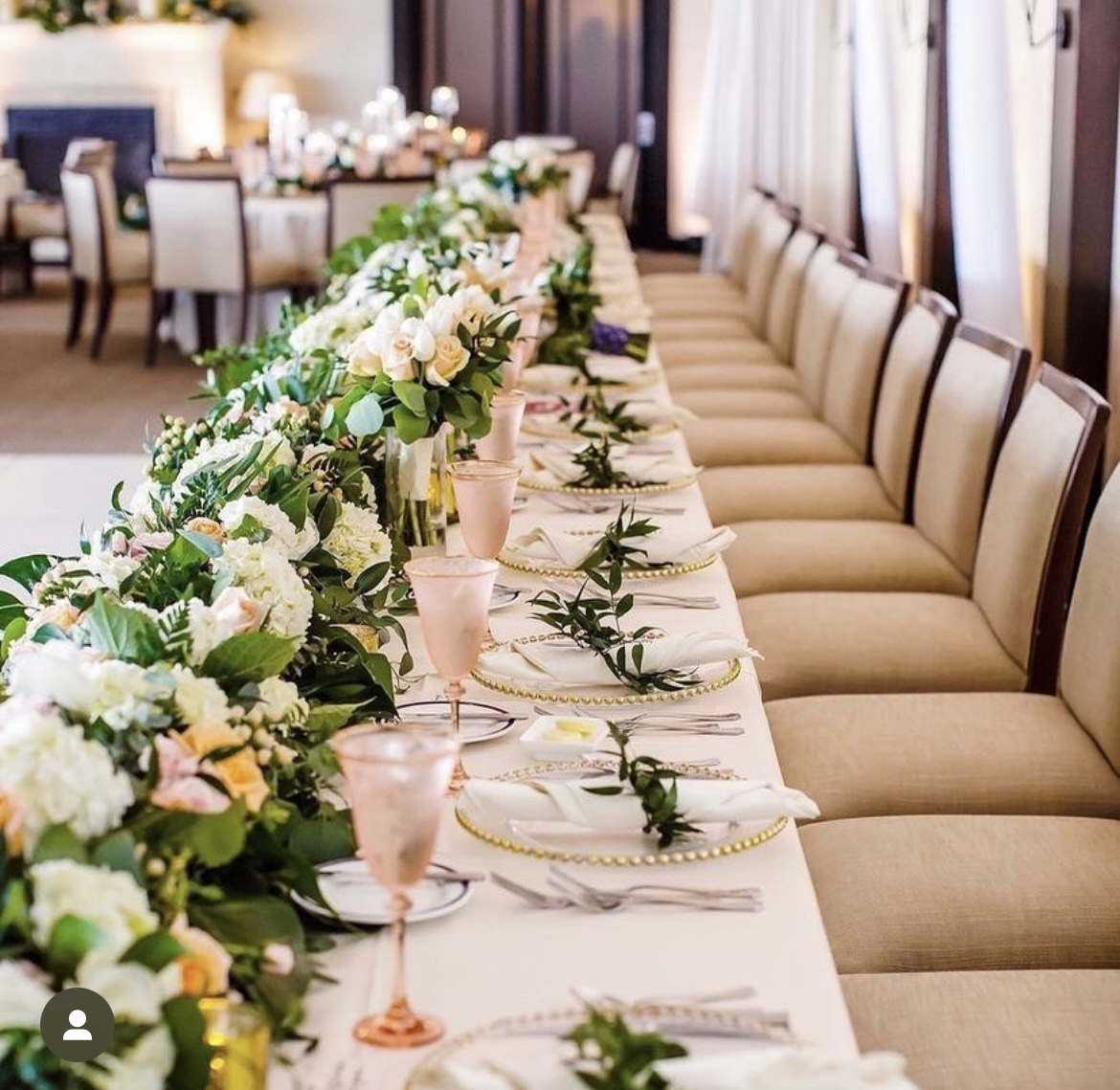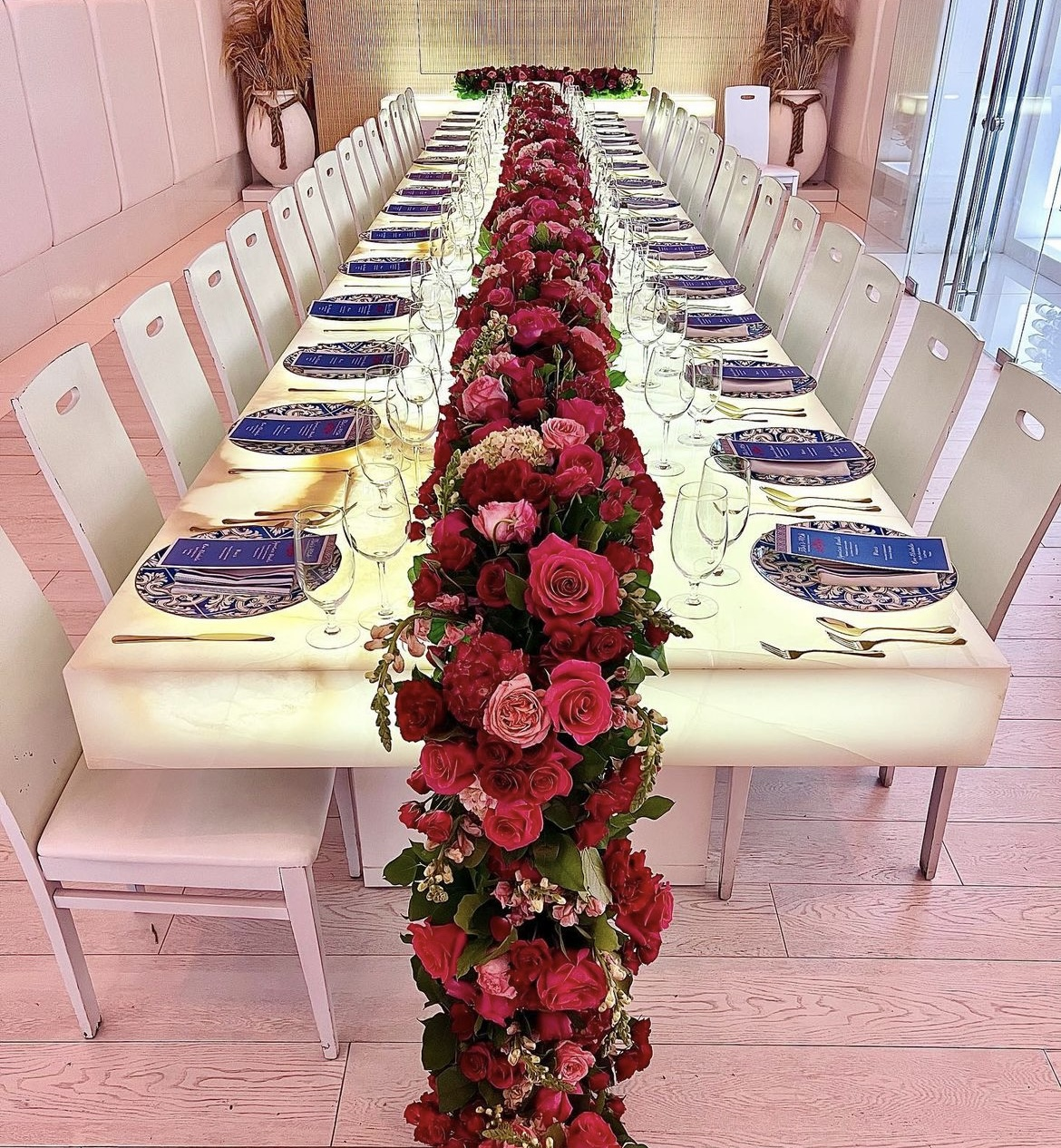 Entirely Romantic!

Tall Centerpieces to make a statement! One of the biggest wow reactions is walking into a room will large lush floral pieces up above. Adding a mixture of tall and short arrangements really balance out the look.

Fall for Tall!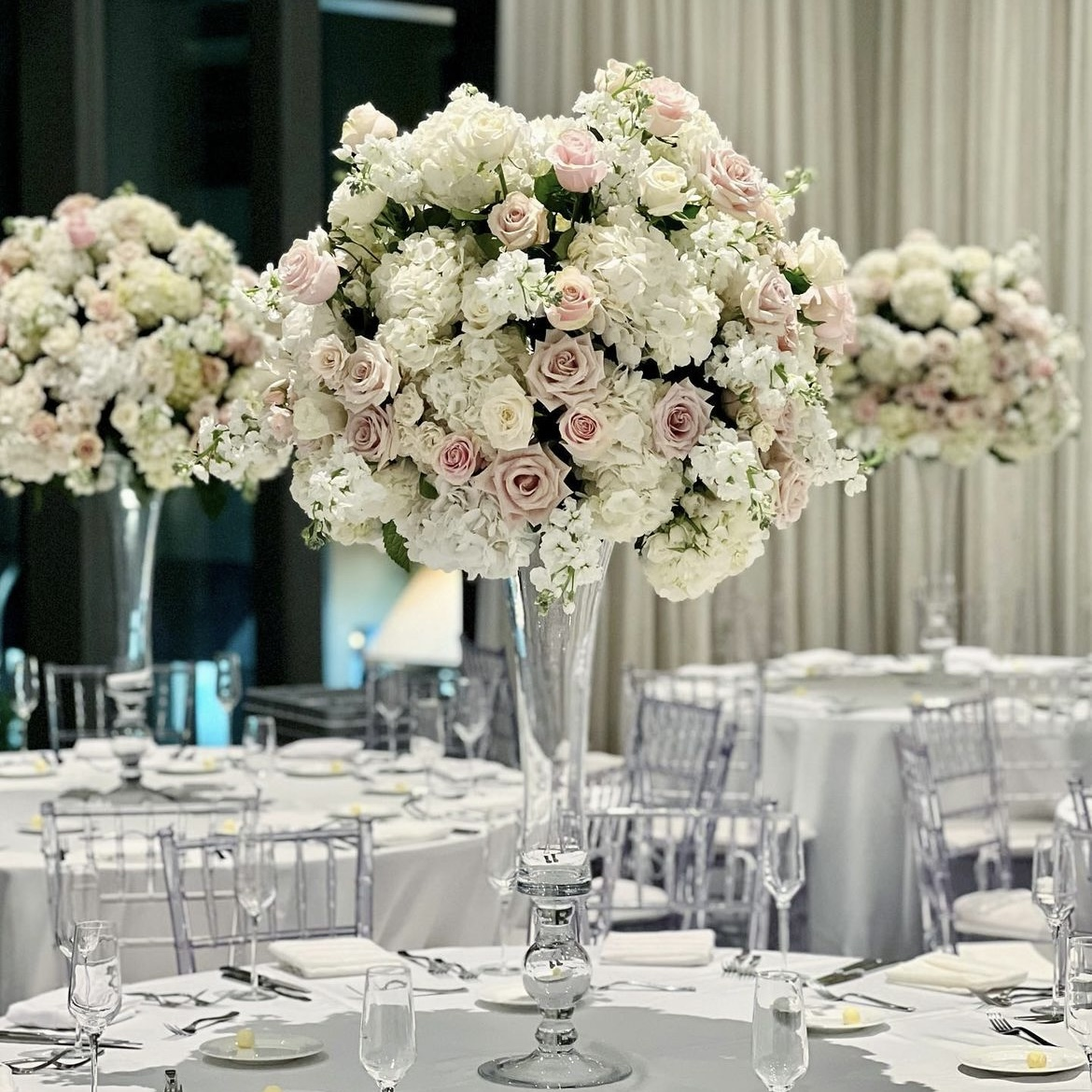 Go for Minimal. A minimalistic look and simplicity go a long way. It's all about the textures and colors!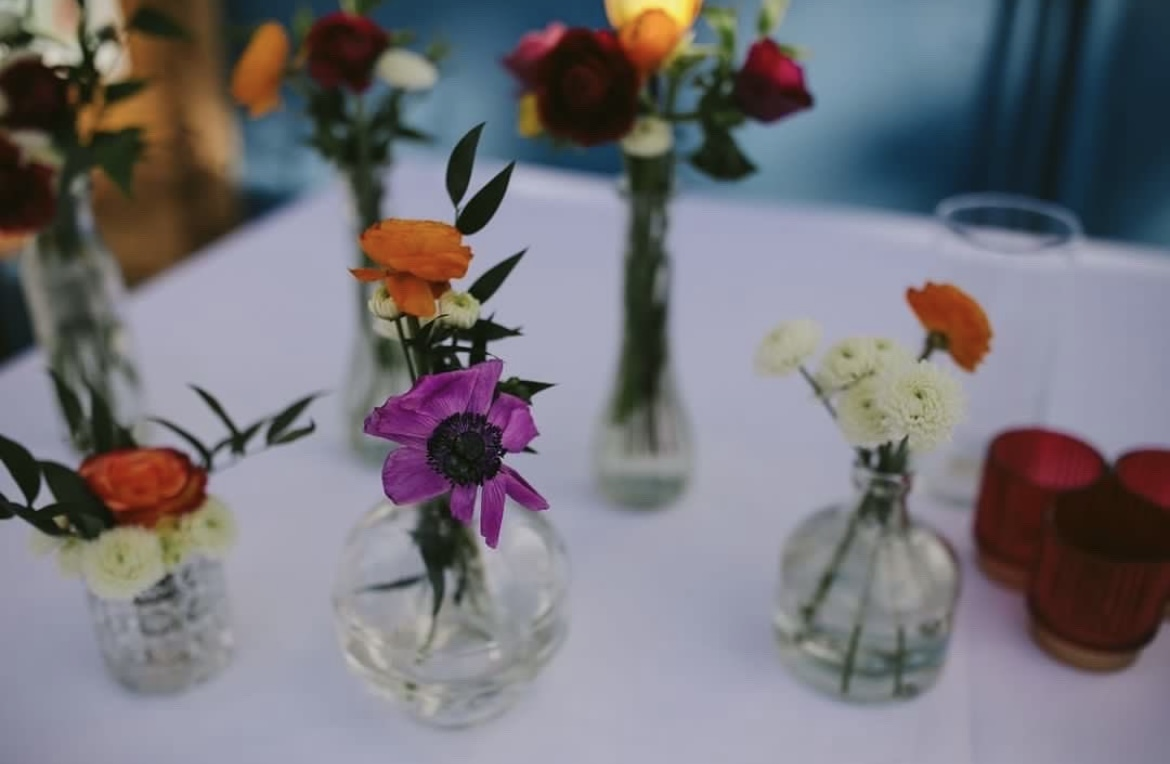 Lovely & Cute

There are endless options to create your dream wedding with inexpensive florals or if you want to go for the luxury. There's a great selection of summer blooms and blooms that are year round. Variety of color, texture, and style. From simple, single flowers to heads bursting with petals, the types of wedding flowers in summer will amaze you. This availability equals happy couples as they can find exactly what they want to include in their big day.